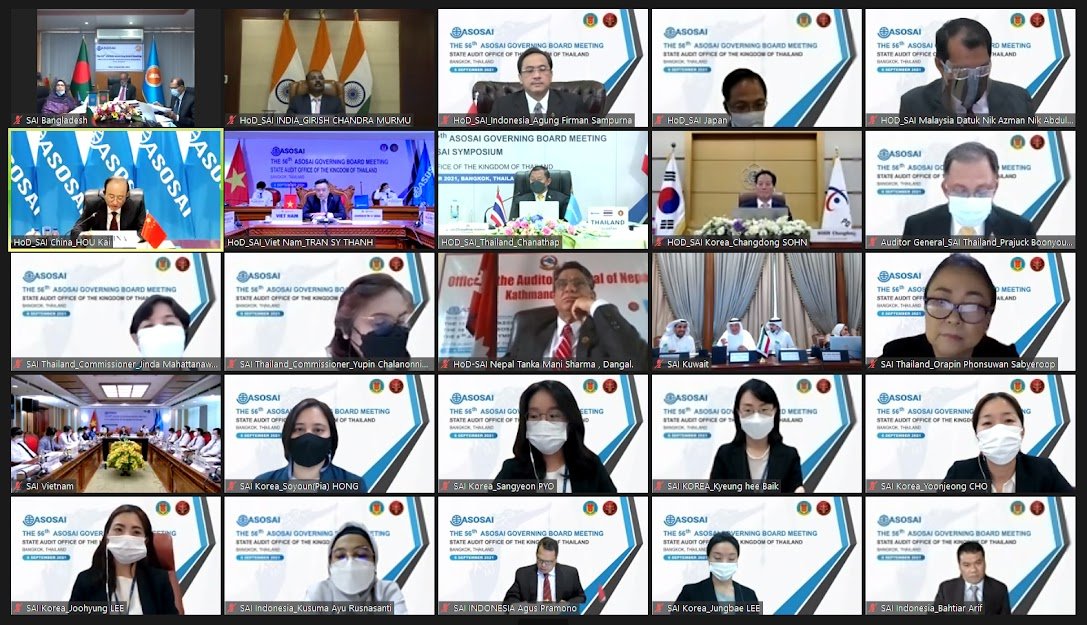 SAI Thailand successfully hosted the 56th ASOSAI GBM, 15th ASOSAI Assembly, 8th ASOSAI Symposium & 57th ASOSAI GBM from 6-8 September, 2021, virtually.
The 56th Governing Board elected SAI India for hosting the 16th Assembly in 2024 and for chairmanship of ASOSAI from 2024-2027. SAI India's election was approved by the 15th ASOSAI Assembly.
During the 15th Assembly, SAIs of Korea, Malaysia, Pakistan, Philipines, Russia, Saudi Arabia and Turkey were selected as the new GB members for 2021-2024 and SAIs of Azerbaijan and Kazakhstan were selected as the Audit Committee members for 2021-2024.