Editorial
From the desk of the Editor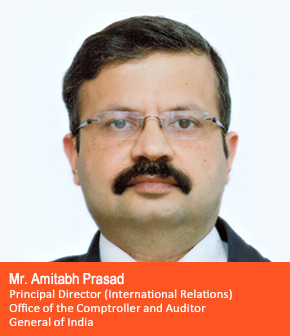 Dear Colleagues,
The need for reducing global greenhouse gas emissions to prevent devastating impact of climate change cannot be overemphasized.
The global transition to a low carbon economy would involve extensive changes in policy and governance architecture. SAIs through their audits can help national governments to design strategies to achieve the emission targets and commitments. SAIs can guide the executive to consider potential risks related to climate change while designing public policies to avoid the need for costlier interventions in future.
In the absence of a clear definition of carbon finance and the fact that governments across the world are increasing budgetary allocations to decarbonise the economy, SAIs can assess and evaluate whether these investments are actually focussed towards a cleaner future.
MEMBER information
Email / Webpage addresses of members SAIs