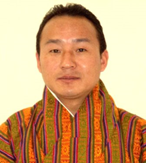 Mr. Tshering Tenzin, Deputy Chief Auditor, working in SAI Bhutan for almost decade. He has Bachelor Degree in Commerce (B.Com) Honors from Delhi University, Post Graduate Diploma in Financial Management (PGDFM), from Royal Institute of Management, Master of Business Administration (MBA), from University of Canberra, Australia. And also a 2011 batch Indian Audit & Accounts Services (IA&AS), reputed and regarded gazette officer, graduated from Shimla, India. Prior to joining in Head quarter, he was based in eastern and central Regional Audit Offices, which made him a versed in field and rich cross-cultural auditor in SAI Bhutan.
Introduction
Today, the pace in moving the technology age is beyond and unmeasurable, so the change of auditing pens and papers, works and brains must roll even much faster race. The momentum of audit related technology is changing as far as beyond reach, so the change in audit professionalism to follow the suits even more first ahead of the change. The change is inevitable in this 21st century and the growing recognition pace of technology can assist audits, providing the ability to automate data gathering or assessment to increase quality, remove subjectivity and make process more trustworthy and consistent. It has greater time saving and addressing the resource constraints associated while auditing in SAI around the globe. The advantages and benefits go far beyond efficiency gains from process automation and relates, in part, to the larger volume of data and evidence can be extracted from an audited entity and the sophistication of the tools available to interrogate and analyze further for the audit conclusion and opinion. The technology may obscure the nature of analysis and decision making may create a barrier to fully transparent audits as compared to more manual processes, but it must go hand and hand with modern technology and advancement.
Emerging of technology in the modern field auditing: A mirror of future auditors!
The change of technology in this 21st century is not a miracle in SAI auditing and nightmare for auditing professionals indeed a game change for auditing professionals. The Big Data and analytics are enabling auditors to assess ever-increasing volume of data and better identify the financial reporting, fraud & operational business risks and tailor their approach to deliver the relevant audit. The combination of visualization technologies can deliver audit business insights that impact the way an audit is planned, executed and delivered that invite maximum value and benefits to the stakeholders of the SAI's organizations.
The three technologies will shape the mirror of auditing for the modern auditor can be asked in three questions, which auditor would face in digital age of technology transformation. They are;
How cognitive technology will enhance audit quality in the individual SIA's operations?
2How does the power of predictive analytics of data could grasp the accuracy of reported information and promote audit quality in the SAI operations?
How auditors could work remotely, and in real time, utilizing data and analytics, automation and visualization in this changing periods of the SAIs operations?
1. Cognitive technology in audit will magnify audit quality?
Cognitive technology other known as artificial intelligence can plow through vast tracts of data and perform digital analysis of this data in a way that is impossible even with teams of auditors today. It encompasses a process known as machine learning, where computers can course can correct and try new strategies as they encounter obstacles or unknowns in their work of the auditors. The cognitive technology will empower and enable professionals to make key judgments and deliver high-quality audits in a world of exploding data and ubiquitous information, and provide auditors with access to richer, more detailed audit evidence and valuable insight that we can use to differentiate our service proposition. Auditor can use cognitive technology to redesign their work so that it can analyses of structured and unstructured data in ways not possible on traditional system of cross examinations.
Therefore, auditors can then use this analysis to deliver high-quality audits and may dig deeper into the data and reveal more about a company, its risks, financial reporting controls and its operating environment of the audited entity.
2. The power of predictive analytics data analysis
The predictive analytics involves an advanced data analysis techniques can make correct predictions based on probabilities about the future, and involve advanced technologies such as artificial intelligence and machine learning to refine those predictions. In the context of the high-quality audit, auditors can employ digital tools to extract information from an organization's systems, and then predictive analytics for the purpose of identifying patterns that either align or don't align with anticipated outcomes and trends. Specifically, auditors can use client data and combine it with industry or market data to enable a deeper and more robust understanding of the state of the business and any risks, and the focus is to provide probabilities that indicate potential outcomes.
The auditors working with a client can use predictive analytics to assess whether the client's financial or other data conform to the expected norms for comparable historical data from both within the company as well as from companies in comparable circumstances. It is considered as powerful tool to grasp the accuracy of reported information and promote audit quality with comparative data as a benchmark setting.
3. A New Platform Dive: Smart Digital Hubs
The mobile technology made it possible for auditors to take their work and much more vital information outside the office and into the field. The latest wave of financial technology introduces digital hubs into the equation and importance in this modern auditing field. The use of "smart platforms," can work remotely, and in real time, utilizing data and analytics, automation and visualization, which makes auditor works handy and easier.